Welcome Page 1
Equine Rescue Resource has been helping horses in need since 1999!
Full 2
We are a volunteer run organization.
Do you have time and skills to help out?
Full 3
Our mission is to rescue, rehabilitate and rehome horses.
Full 3
Your donations go directly to helping horses
This country was built on horseback. Over the years, horses have helped humanity; plowing fields, carrying us and providing companionship and therapy. They deserve to be protected from people that would harm them.
---
At Equine Rescue Resource we rescue and rehabilitate equines with the goal of finding them safe and loving homes. We are a 501(c)(3) non-profit organization and run solely on donations and volunteers efforts.
For some ways to help, check out  Donate, Adoptable Horses or Virtual Adoption! Although monetary donations are needed and appreciated, we accept donations in the form of your time and help with grooming, cleaning of equine spaces, and even hosting fundraisers on behalf of our animals. See our Volunteer page for more info.
Each adoption opens up space and resources to help another animal, so if you are interested in one of our horses you can find our policies, applications, and pictures of all our equines on our Adoptable Horses page!
Do you have an idea for a fundraiser? Can you offer us space at your upcoming event? We would love to hear from you! (845) 744-1728
ERR is on Facebook and Instagram, so consider following us and creating a fundraiser online! Just make sure to type our full name when creating and look for the logo!
https://www.instagram.com/equinerescueresourceinc/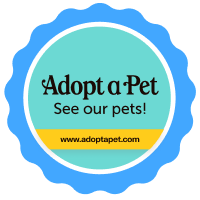 The rescue and our residents would like to thank all of our volunteers, adoptive homes, foster homes, supporters and friends. Without you, there would be no rescue. Without you, we would not be able to continue our life saving work. We are thankful, and grateful, for each and every one of you.
Subscribe to become a monthly supporter. You can help with:
Equine Rescue Resource Inc.
PO Box 17
Pine Bush, NY 12566